2019 25th UNITY BREAKFAST JAN. 21st, 6:30 A.M. @ LEXINGTON CONVENTION CENTER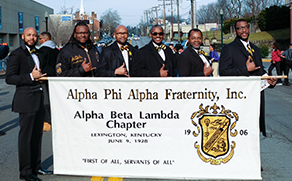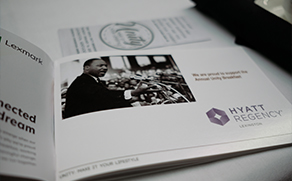 The Purpose of the Unity breakfast is to commemorate the life and work of Dr. Martin Luther King, Jr. and his ideals for peace and unity. The breakfast initiates the King Day commemoration, heightens community awareness and informs the community about Dr. King, his work, his dream and his legacy. The breakfast instills in the hearts and minds of the people of this community that we can live, work, play and grow together in harmony.
"The chief significance of Alpha Phi Alpha lies in its purpose to stimulate, develop, and cement an intelligent, trained leadership in the unending fight for freedom, equality and fraternity. Our task is endless."
—Jewel Henry Arthur Callis.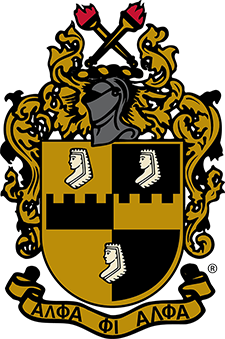 The Alpha Beta Lambda Chapter

is the Lexington, Kentucky affiliate of the Alpha Phi Alpha Fraternity, Inc. Like the national organization, our local chapter sponsors a variety of programs and activities aimed at 
developing leadership, promoting academic excellence, and providing service to our community.

Alpha Beta Lambda Chapter Officers
PRESIDENT
Bro. Rodney Jackson, DMD
VICE PRESIDENT
Bro. Ivan Butler
SECRETARY
Bro. Emmanuel Washington
TREASURER
Bro. Lee Jackson
ASSOCIATE EDITOR TO THE SPHINX
Bro. Toby Jenkins
HISTORIAN
Bro. Obie Taylor
DIR. EDUCATIONAL ACTIVITIES
Bro. Ken Jones
MEMBERSHIP INTAKE OFFICER
Bro. Daniel Pierre
Become An ALPHA
An Alpha Phi Alpha member's greatest interest is outside himself. We value those who believe that their membership in Alpha Phi Alpha is the presentation of their personal commitment to time-valued words such as KNOWLEDGE, ACHIEVEMENT, SERVICE, INTEGRITY, QUALITY, HONOR, EXCELLENCE, and COMMUNITY.
National Programs
The fraternity's national programs are community outreach mentoring initiatives that have been adopted by the organization's governing body and mandated for implementation by all of its chapters.